Bulk Magnetic Tool Holder
What is a magnetic tool holder?
We offer customers powerful magnetic tool holders. It also names the magnetic knife bar. Most magnetic knife bar is made from ferrite magnets, not super neodymium magnets and covered with high-grade stainless steel. It is one of the best decorates in the kitchen or garage. At the same time, it makes people's kitchens, campers, or garage tidier.
Magnetic tool holders are sold at all your favorite big box home improvement centers, hardware stores, industrial supply outlets, online retailers, craft and hobby shops, farm and ranch supply stores, and many others.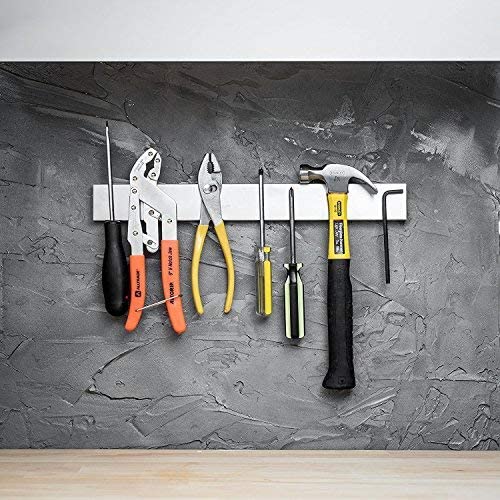 Advantages
Extend length easily
This magnetic strip has an extended length that allows you to hold more knives than most knife blocks on the market while still being small enough to versatilely fit into many nooks and crannies in your kitchen or workspace.
Mounting holes and screws are provided so you can easily mount them to walls, workbenches, or even ladders.
Great for Display
People can use the magnetic knife storage strip to hold knives, scissors, tools, children's toys, keys, and whatever else you can think of as the ultimate organizer.
Easy Installation
Mounting holes and screws are provided so people can easily mount to walls, workbenches, or even ladders.
Wholesale magnetic tool holder
The magnetic holder is one of the hot sale magnetic assemblies. Oseng offers customers various pull-force steel magnetic holder strips. All holders are assembled with high strength strong magnets.